---
Classes for 2024 will be posted November 1st 2023!
CLASS DESCRIPTION:
In this workshop we will create an eclectic rooftop scene in 24th scale. Even though it has hints of Paris, it will be uniquely its own style. It features a room with a slanted set of windows, plain plaster walls, and wood floors which allows you to decorate the interior as you wish. This room and the surrounding partial rooftops create a standalone scene by itself* as if looking at the rooftop level. It will have an electrical supply as well to light the scene.

We will be using foam, wood, glass, paints and glues to create the scene. In particular, I would like to emphasize creativity and uniqueness as the main aspects of this project. No special skill is required, but it is helpful to know how to use a hobby knife, paints, glues, etc. Tools suggested are hobby knife (Exacto type knife), tweezers, ruler, paintbrushes, glues, and small clamps.
* If you like this completed scene you will have the option at a later time of also creating the unique and eclectic building beneath it!
Materials fee: EUR 50 (updated) for the wood and glass and electrical.
---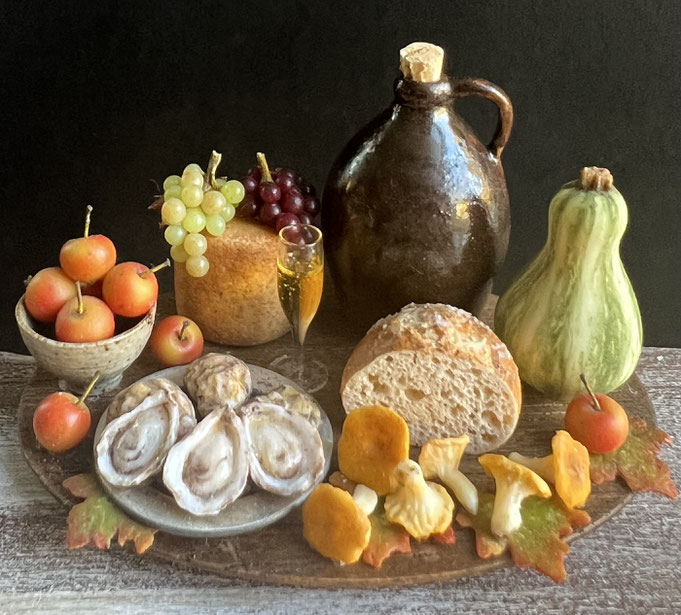 CLASS DESCRIPTION:
Come create a beautiful harvest board! Bursting with color, it's a perfect centerpiece for any kitchen or dining room scene.
Using polymer clay, chalk pastels, acrylic paint, and UV resin, we'll make oysters, apples, several types of mushrooms, red and green grapes, fall leaves, two types of winter squashes, cheeses, a hearty loaf of bread and a glass of cider.
Many shaping, shading, and embellishing techniques will be covered that can be applied to a wide variety of future miniature projects.
Students will receive molds to help form the oysters and mushrooms, as well as a lovely ceramic pitcher and bowl made by IGMA artisan Jane Graber.
All levels are welcome.
Materials fee: EUR 65
---
CLASS DESCRIPTION:
A typical small example of the Carlton house desk so-called at the end of the eighteenth century after the Prince of Wales's residence. This example is made in walnut being in a late 18th Century style.
From a prepared cutting list of timber, students would cut, shape, and assemble to form the main carcass of the desk. The legs will be tapered, and the spade feet formed. Drawers will be made, veneered, and cross-banded. A small door will be made and hinged for the architectural central cupboard.
A single lower center drawer with two small false drawers and 6 corner drawers.
A finish will be applied, and the hardware fitted to complete this very elegant little desk.
Size 64mm wide x 44mm deep x 86mm high.
Skills/Techniques:
Materials fee: EUR 110
---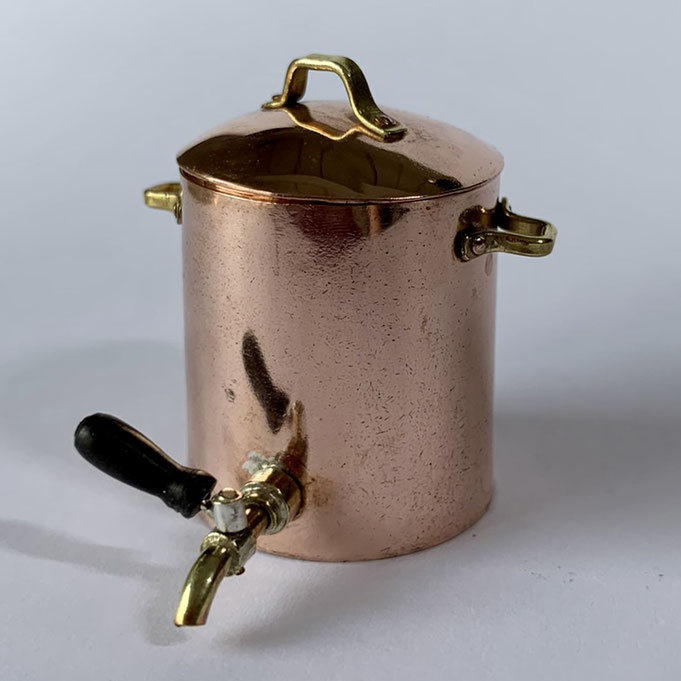 CLASS DESCRIPTION:
These pots were placed on the stove and filled with water or stock so there was always hot water (or stock) available.
In this class, we will make a large copper pot with a tap. You will learn a large variety of metalwork techniques: sawing, drilling, dapping, riveting, and soldering.
Students will saw and form the various parts of the pot and lid out of copper plate. We will use a jeweller's saw, drill, and hammer. Then use a flame to solder the parts together.
The handles and tap are made of brass tubing and wire. Then the tap is soldered onto the pot. The handle is riveted onto to tap, then the ebony part is glued.
It is recommended that you have some experience in using a fretsaw or a jeweller's saw. The pieces must be made very precise to be able to solder them. You are welcome to bring your own jeweller's saw or buy one with me. I also have a few extra to lend. Please let me know if you want to buy one, so I can bring it.
Material fee: EUR 45 (+ €15 if you want to buy the jeweller's saw)

---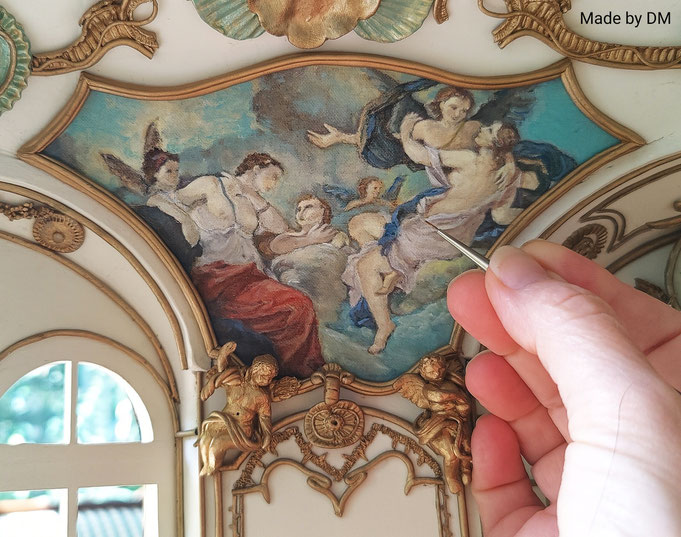 CLASS DESCRIPTION:
In these three days, Diane will guide you through the workshop to make a ceiling piece of your design, to taste which fits your dollhouse or style room.
The design is done authentically with the outline of individual molds that Diane has made herself. The molds fit together in different ways. You do not need to have special drawing skills for this.
The ceiling piece can be made in any individual shape and size on canvas or panel.
Diane teaches you the fine Tempera painting techniques to paint your own personal ceiling piece.
Material fee: DKK 520 - EUR 70

---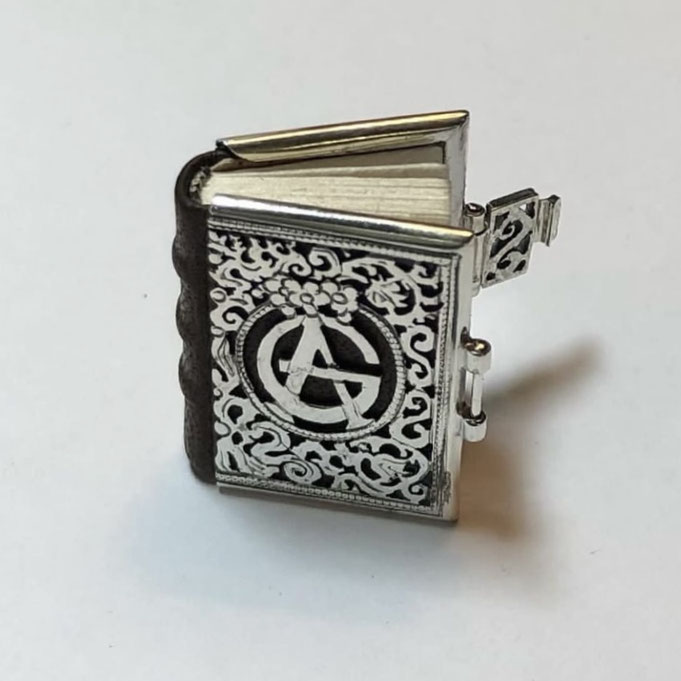 CLASS DESCRIPTION:
The languages for the teaching of this class will be English and Danish.
Here we have a silver mount for Tine Krijnen's leather book.
You will be making a silver front and a silver back connected with a clasp. Ideally, you will have ideas for the design. I will, of course, help you and between us, we will decide what is possible to make. The sky is the limit!
You may choose initials, animals, flowers, or an object perhaps.
I will teach you several techniques. including applying the design, drilling, piercing, filing, soldering, and polishing.
Materials fee: DKK 800 - EUR 105 (this includes Tine Krijnen's leather bound book, the silver, and some tools).

---